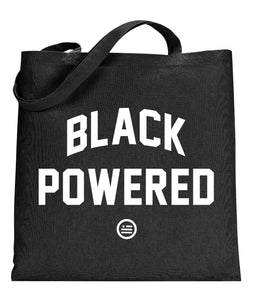 "Black Powered" Tote - When I think about the greatness of us and all that we've been able to become DESPITE all that we've been through and STILL going through, one reason that is specific to us is, US. We our power. We all have ever had. We all we got. This is the energy I be on - And it's renewable.

10.0 oz., 100% cotton canvas
22" handles
Size: 14 1/2" x 15 1/2"